Welcome to Don Brown Chevrolet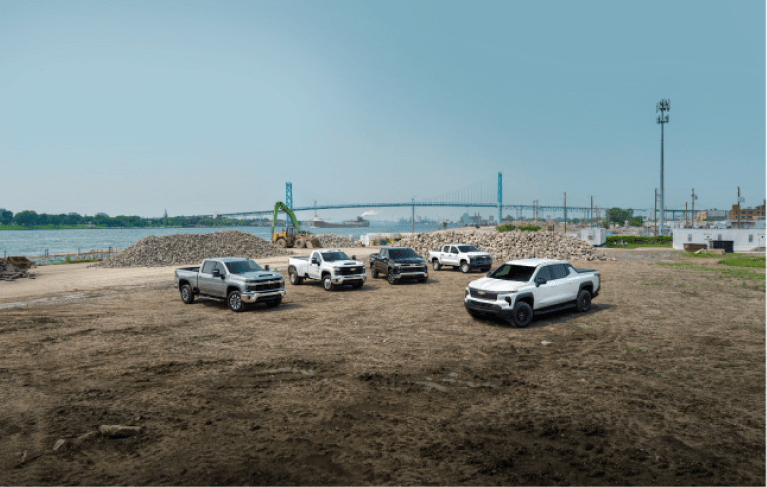 Certified Pre-Owned
Get a pre-owned vehicle that's inspected and warrantied.
Get Approved
Apply online using our quick credit application to get started.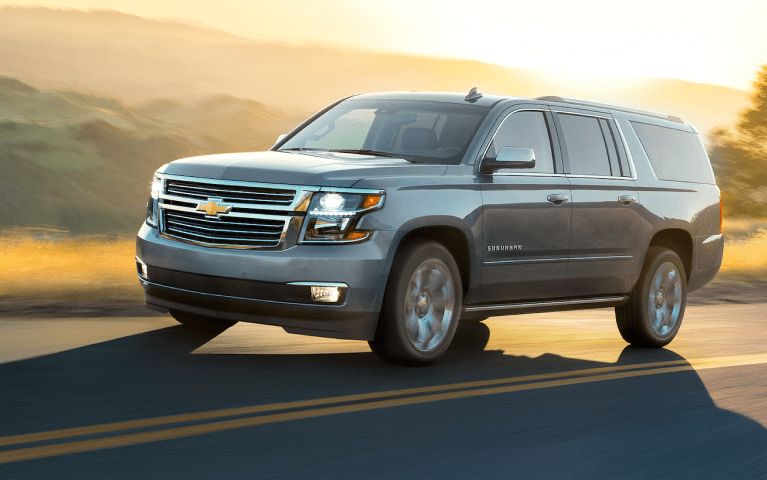 Value Trade-In
Get an online quote from Don Brown Chevrolet for your pre-owned vehicle.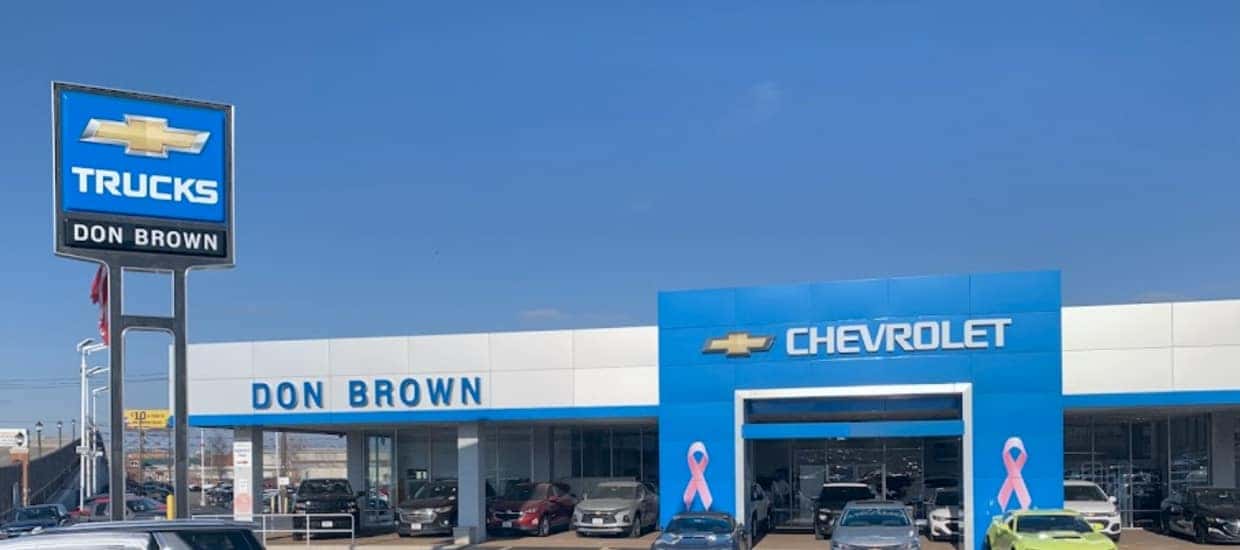 Welcome to Don Brown Chevrolet
If you're looking for a new and used Chevrolet dealer to buy or lease your next vehicle from, consider Don Brown Chevrolet in SAINT LOUIS. We've assisted hundreds of drivers near Mehlville, Florissant, and St. Charles with their auto needs. We offer much more than a large inventory though. Benefit from our auto financing options, trade-ins, certified service center, and much more. We've been committed for 30 years providing exceptional customer service for every person that contacts us. Give us a call at if you have any questions for our friendly staff today!
Ask A Question
Our Reviews
Reed did a great job in helping us with our purchase of the 2018 Ford Focus
My wife and I had one of our cars become un-drivable unexpectedly and so we began shopping for a new one and came upon Don Brown Chevy and his wonderful team working there. The majority of our experience was handled by Chris C. who was very professional and honest with us the entire time. He made something that many people dread an absolute breeze. I highly recommend paying him and the team a visit if you are in the market for a new or used car. They won't steer you wrong. Pun intended.
Very good Customer Service at Don Brown Chevrolet. Friendly, knowledgeable, attentive but not smothering consoling from Brandon when purchasing new car, Good inventory to chose from. Good financing options. Our 2022 Equinox drives great and has sensible options. We have worked with Don Brown for decades and have not been disappointed!
Barney is an excellent sales guy! Highly recommend him. Vinny also did a great job explaining the vehicle. Are new Chevy Bolt is great!
My husband and I really needed some straight advice. Chris took his time even though he is a very busy man. Makes you feel special and that you are his priority. He explains everything to us step by step. Plus, if he didn't think we needed it right now, he said we could always add it later. Save the money now, and then later, you can add it on. Thanks for helping us so much, and we would highly recommend you to all our friends and family. Thanks, Jim and Lori Kraus
I have to say I had one of the most pleasant experiences at Don Brown of St. Louis. I worked with Pam and Barney and boy did they work hard to get me into a car that was not only reliable but one that I liked as well! I didn't have the greatest of credit but I was able to get a 2018 Cruze with 22,000 miles plus an extended warranty and GAP insurance. Just a bit of advice ALWAYS get GAP insurance when you're able to. While I couldn't get my dream car just yet, I'm completely satisfied that I got something reliable! The first week and 2nd week of having it the FOB batteries were low in both, one the first week and one the 2nd week, and needing replacing. They wasted no time and gave no hesitation on replacing the batteries both times free of charge. To some people that may be a big deal but to me it's not, just like anybody else the people at dealerships are human to and things get overlooked, it's how they respond to those minor mistakes that makes the difference in my eyes. They definitely get an A+ from me. Side note: many people get made that they can't get the car they truly want because THEIR credit sucks, remember that they want to sell you a car, that's their job, but it is up to the LOAN companies on how much money you have to work with! So if your credit sucks keep that in mind and give Don Brown a chance, they will work hard to get you into a reliable vehicle that you can be happy with while you build that credit to eventually get the dream car you really want. Couldn't be happier with the ease of the experience.
It was a pleasant experience to buy from Don Brown Chevrolet. Barney was awesome and knowledgeable and helped us make a great decision.
Don Trunko was awesome and made the process super easy. We knew what we want and he made it happen. Super awesome people here! Would come back if i needed another car no doubt
My salesman is Paul Deyoung. He sold me a 2018 chevy cruze. He was very kind and helped me with getting the paperwork done. This is the second car I have purchased from Don Brown Chevrolet. They have always been excellent with their service.
The service was exceptional! Staff was polite and knowledgeable! Larry is the best! I am pleased with my experience! I am grateful that I chose Don Brown!
All the service at Don Brown Chevrolet was excellent. Our salesman, Larry Freeman, was awesome, from my first phone conversation to our final purchase. We could not have had a better experience. Thank you.
Looked out for me. helped me find the trailblazer I wanted and made the buying experience painless
Purchased a commercial truck with the assistance of Mike Kitchen. seemless transaction and great customer service. Top Notch. Will definitely call on Mike again when I have a need.
This is the second vehicle we have purchased from Don Brown Chevrolet. They have always provided excellent service and positive interaction. Highly recommend this dealership.
We were traveling to St Louis from Chicago to attend a funeral when our check engine light came on around Springfield. We brought our car to this dealer late Thursday afternoon and Jim Staub did a diagnostic. He sqeezed us in for service on Friday even though they were jammed because it would have been unsafe for us to return to Chicago without repairs. Had they not done so we would have been stuck in St Louis for three more days, paying for a hotel. The repair wasn't cheap but we are grateful for the flexibility in helping us out and we got home safe and sound.
Paul at Don Brown Chevrolet is the only salesman who treated me right when I bought this car the 2022 C8 Corvette 2LT. I went to two other dealers one in O'Fallon and one in the west county they did not want my business so I called Don brown and talked to Paul DeYoung and he said when would I like to come in. I set an appointment. so after waiting for 13 months it arrived on May 10th. We both were surprised because the car had just shown up at the dealer. And the rest is history. I am so happy with this new ride. Thanks Paul
Paul and brandon..took care of me...great ppl..good deal on truck I love it
I have been a don brown customer every since my wife had me buy a Chevy S10 in 2011, she already had a Malibu 2008 I am a proud Chevy customer.
My self and wife would like to thank .Terrell Brown and Mr.Casby for their kind and thoughtful concern towards my family when everything seem lost Terrell brought joy an happiness to us would recommend too family and friends to shop at Don brown the company that put you at rest
good service,had fun ,good service,professional service had it going on . great people , great service people
Mr. Chris Culbertson and Mrs. Alesia were awesome!! I thank God for allowing The A Team to assist my purchase of a vehicle.This Team goes above and beyond in ways most car dealerships do not. The A Team!!!
I can not tell you how much of a blessing Chris and Alesia were for my car buying process. I filed bankruptcy in Feb 2022 bc I had two cars on my credit from a previous dealer who I thought had my best interest at heart. Unfortunately, I got lemons both times and has to voluntarily repo them. I was young and didn't know too much about car buying so I def was naive. So I was kinda nervous getting a car this go-round. But Chris and Alesia literally put my mind at ease and made this stress-free. Im so grateful for Chris walking me through the entire life span of car buying and building my credit. Even my parents want to work with him on their next car! Also, Alesia is absolutely amazing and will always get the job done! Whether it's paperwork or making sure you drive off the lot with a clean car, SHE DOES NOT PLAY! I absolutely love her. All in all, Im so grateful that I didn't throw those blue envelopes away and took a leap of faith. Now Im driving to work in a 2017 Chevy Equinox that has all the features I want! Also, shout out to Vinny for the great delivery because I never got that before and it was soooo helpful! Honestly, yall are just awesome and deserve the best! If I can give you 100 stars I would. :)
Great team at Don Brown Chevrolet Everyone Paul,Vinny,Joesiah,management and Michelle in accounting, So,farI,am very satisfied with thus far,Great Team Work,I will let family and friends know of my experience. Cerjuana White
I went to purchase a vehicle last week. I worked with Chris Culbertson & Alesia. This duo is beyond awesome. What I didn't expect was to not only receive a car but also a life changing experience. Chris helped me realize my highest potential. He made believe in myself again. I was in a uncertain position in my life on that day! His encouragement and lesson about life really steered me in a higher direction. I left there with my confidence through the roof. He was very professional, very knowledgeable, remain dedicated to helping his customers , went over and beyond & a real thoroughbred. He made my car buying experience easy and smooth. Thank you Don Brown for hiring the best employees. Chris Culbertson & Alesia display the epitome of Don Brown representation and values!
Chris and Alesia where amazing, they really know what they are doing and proved that they arent just another dealership trying to sell a car with no regard for the long term, thank you and i will be recommending your services to anyone i know
Get Directions To Our Dealership